Week Night Features!
Take advantage of these Delicious Deals!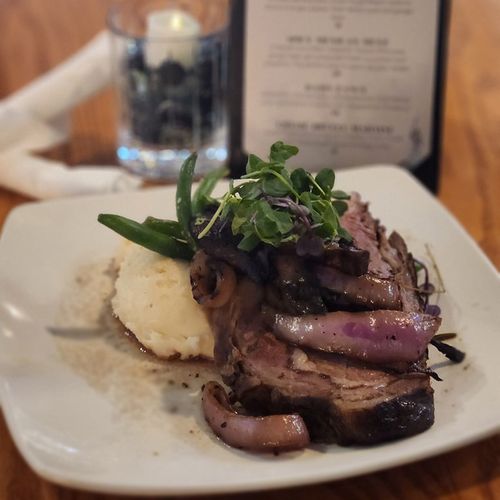 Sunday: Prime Rib $28
Served with mashed potatoes, green beans, au jus, horseradish aioli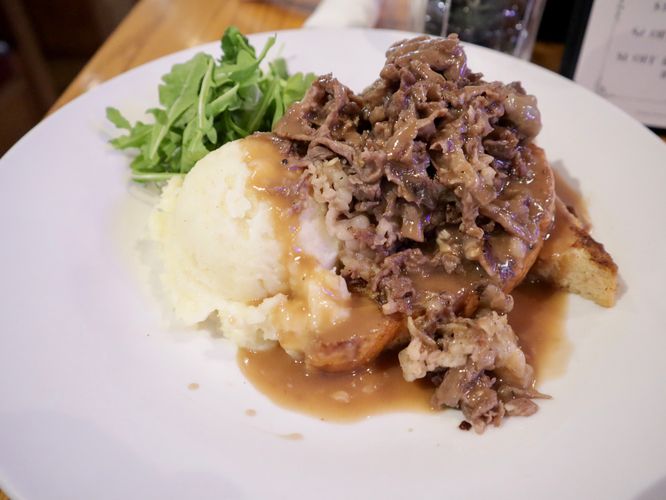 Monday: Hot Beef Sandwich $16
Shaved ribeye served open-faced over sourdough, beef gravy, mashed potatoes, coleslaw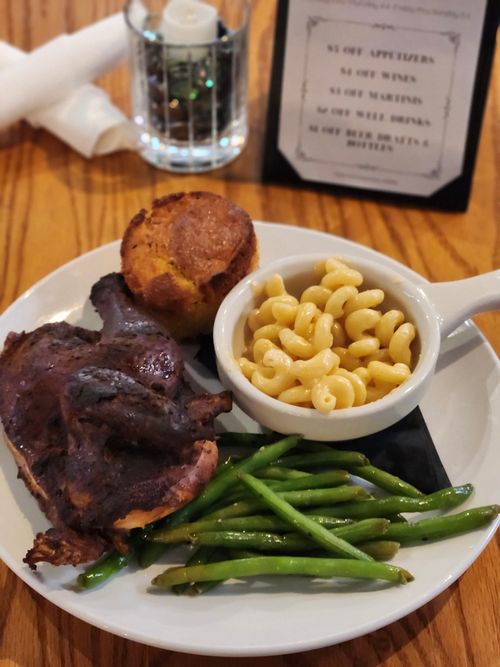 Tuesday: Smoked Half Chicken $18
Smoked in house, served with mac n cheese, green beans, bacon cheddar corn bread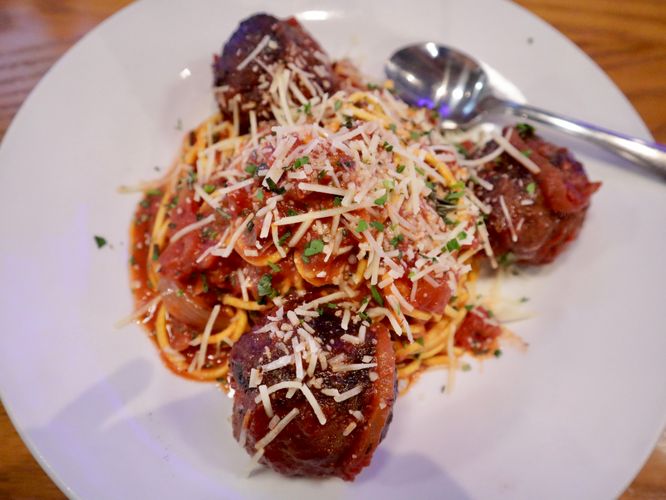 Wednesday: Spaghetti Night!
Choose between house made marinara or sun dried tomato cream sauce, choice of small tossed or Caesar salad $14 Add Jumbo Pork and Beef Meatballs or Grilled Chicken $6
Thursday: Fritto Misto $18
Chef's selection of fresh fried seafood served with french fries and coleslaw