HAPPY EASTER!!
For 18 years we have been able to offer you an in-house buffet style Easter Brunch. Although we won't be able to host you in the restaurant this year, we still want to bring our delicious and convenient meals to you!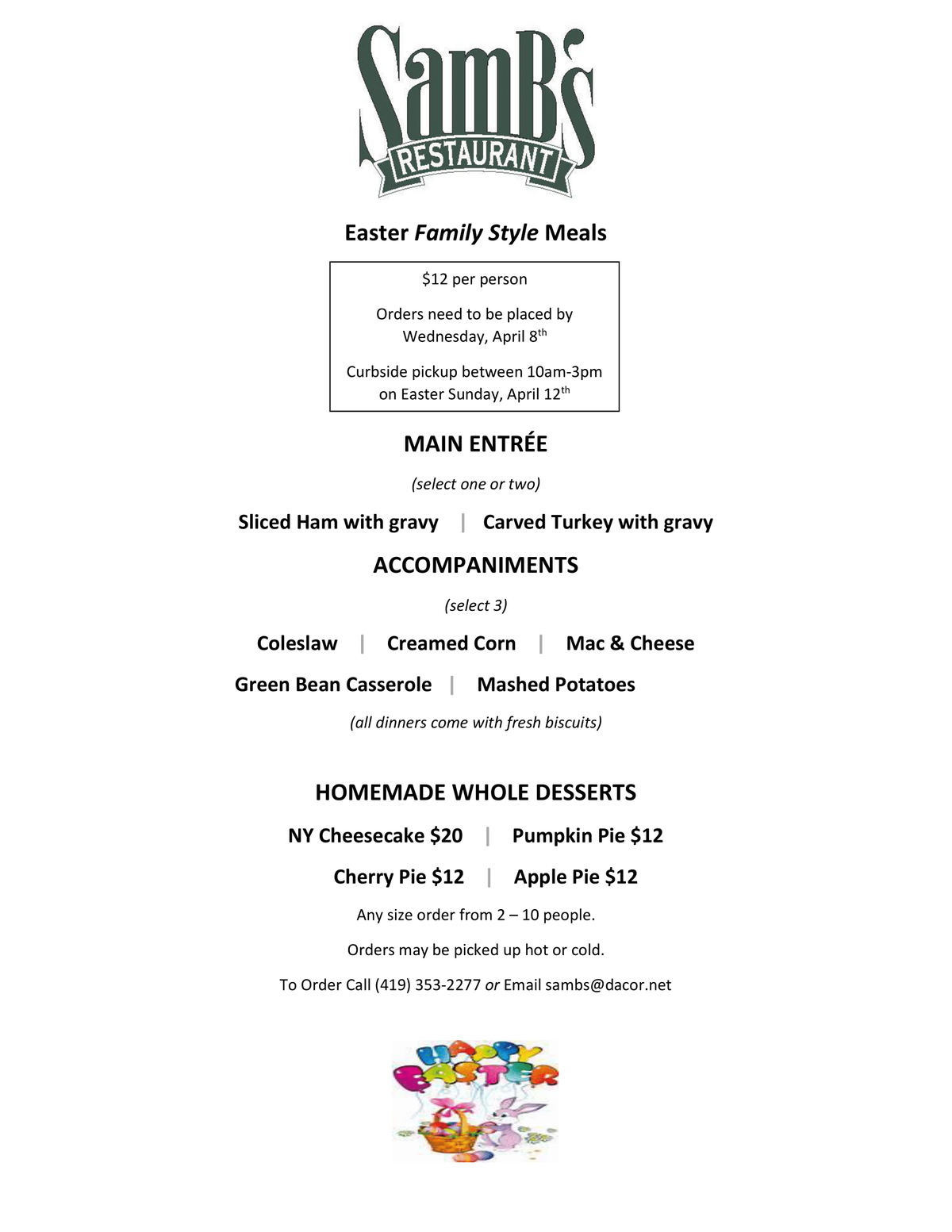 Family-Style Dinners for 4 ($45)
Italian Sausage & Penne
Sweet Italian Sausage (sourced from Belleville)
Penne Pasta
Marinara OR Alfredo
Tossed Salad

Garlic Bread
Loin of Pork
Roasted Loin of Pork
Roasted Potatoes
Pork Gravy
Fresh Vegetable
Cornbread
Baked Chicken Dinner
(4) Baked 1/2 Chickens
Mashed Potatoes and Gravy
Peas
Coleslaw
Fresh Biscuits
Neighborhood Eatery Meets Fine Dining
A staple in downtown Bowling Green for nearly 50 years, SamB's Restaurant provides an upscale casual experience with a highly chef-driven menu. To accompany your wonderful meal, you will be surrounded by fine, locally made art and genuine hospitality from our smiling staff. SamB's truly is a fantastic setting for socialization, talking business, and celebration.